Irvine Inline is the perfect location to host your next special event! Not only do we offer fun on the rink but our event rooms will make sure that the fun continues off of it. Birthday parties, company outings, reunions, or any special occasions are just the start of the what we can help create for you.
Come celebrate your birthday or special event with us at The Rinks - Irvine Inline! With three different party options, its sure to provide you and your guests with the perfect event! Just pick your date, book your party with us and we'll take care of the rest.
INQUIRE NOW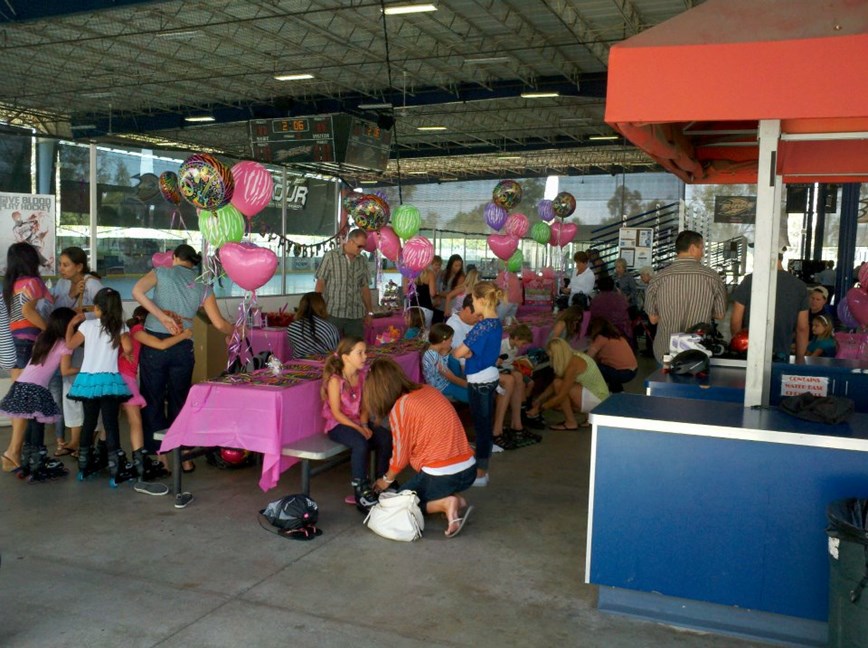 Price
Party Choices
Skating Party on Skates
2 Hours Long during Public Skate
1 Hour for Private Skate Rental
Floorball Party on Shoes
Sticks and Ball Provided
Protective Equipment not Included
Broomball Party on Shoes
18 years & Older Only
Broomball Sticks Provided
Protective Equipment not Included
Includes
Free admission and special gift for birthday guest
One hour on the floor
VIP Birthday Party Table for 2 hours
10 Skate rentals*
1 Large Pizzas (8 Slices)
2 Beverage Pitchers
Host for your party
Balloons, Tablecloth, Plates, and Cups
Additions
$5.00 each additional person
$15.00 for additional pizza
$6.00 for additional pitchers
Parties must be booked in full at least two (2) weeks in advance. A $75 non refundable deposit is required at time of booking. The balance due, including any additions must be paid prior to the end party.  All 3 rinks at Irvine Inline can host parties, however you are not guaranteed a certain rink.  The rink depends on the availability of that particular day.
Contact us today to set your date to skate!
Please email SElrod@therinks.com or call (949) 559-9949 for any questions.