March 27, 2019 10:42 AM
Pankowski Caps College Career with NCAA Championship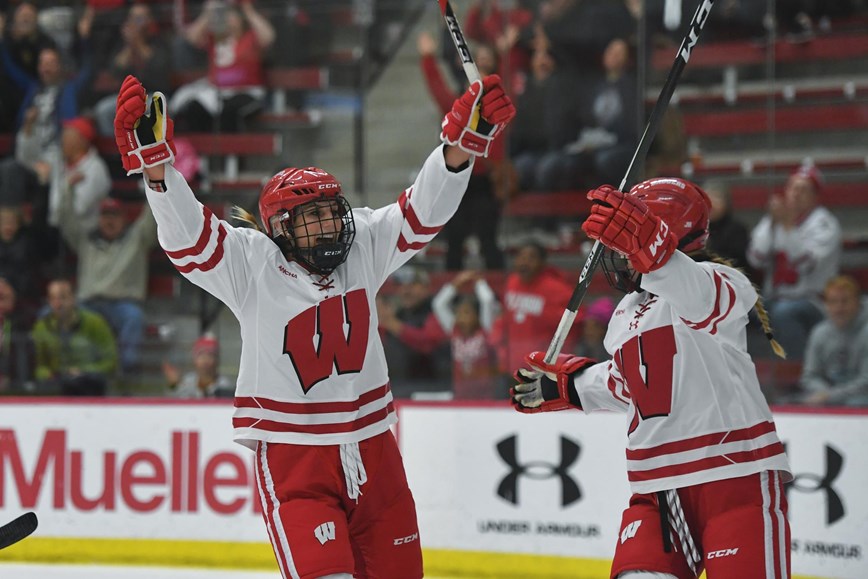 No stranger to the NCAA Tournament's Frozen Four, Annie Pankowski was on a mission in her senior season at Wisconsin.
The longtime Anaheim Lady Ducks standout had experienced three near misses in her first three college seasons - losing twice in the national semifinals to Minnesota and then to Clarkson in the championship game in 2017. On either side of those experiences, she had to deal with being the final cut from the U.S. Women's Olympic team in 2014 and 2018.
Yet there was Pankowski doubling down on this season, dedicating herself to the Badgers teammates she served as captain of and her dream of finishing her heralded college career as a champion. And that is exactly what she did, scoring an insurance goal in Wisconsin's 2-0 victory over Minnesota on Sunday.
"I'm just extremely excited for our senior class," Wisconsin coach Mark Johnson said after the win. "The young lady sitting next to me (Pankowski) has been through a lot, has always kept her head up high and I couldn't be happier that she's going out as a National Champion."
Pankowski, who also scored twice during the 5-0 semifinal victory against Clarkson, was reflective after the capstone moment in college career that saw her become the sixth player in program history to surpass 200 career points.
"It's been a crazy journey, but it's worth it," Pankowski said. "We put our heart and soul into this team."
For more on this story, click here