January 29, 2020 4:45 PM
GIBSONS CONTINUING TO EXPAND IMPACT ON SOCAL HOCKEY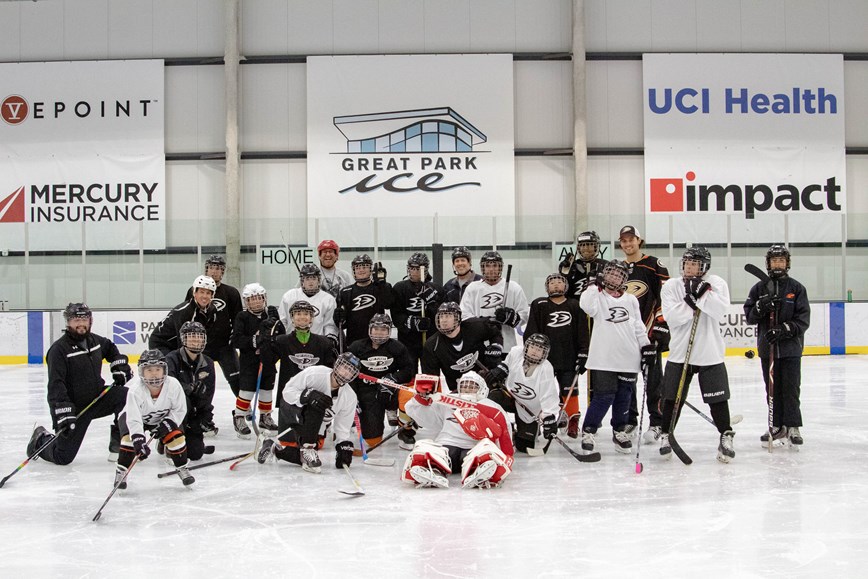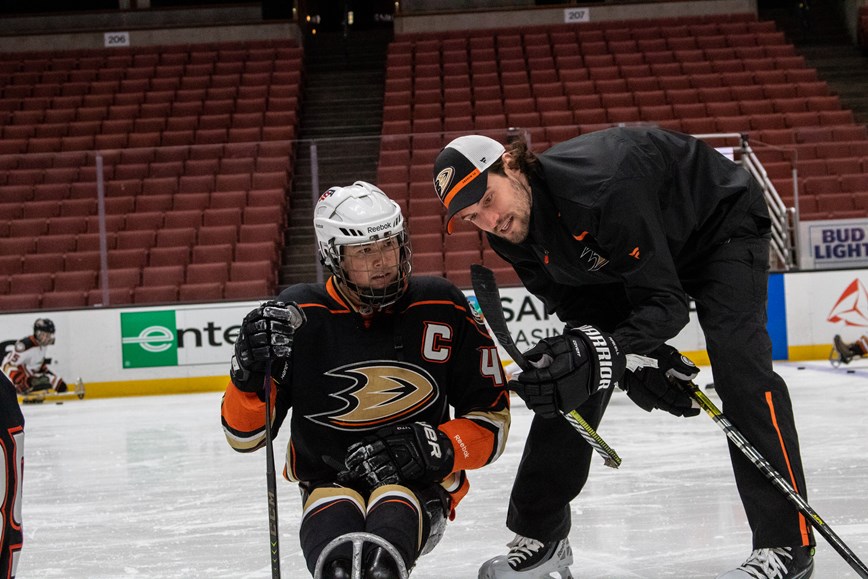 It started with a conversation a few years ago when John and Alexa Gibson, looking to get involved in the local community, wanted to find a way to use hockey as a means of giving back.
Last year, they teamed up with San Diego Ducks Sled Hockey, hosting two suite nights for the team as well as a clinic on the ice at Honda Center. The Gibsons loved it. So much, in fact, they wanted to expand their impact this year.
In addition to their involvement with sled hockey, the Gibsons this season have been working with inclusive/adaptive hockey programs like warrior, blind/deaf and special needs to help raise awareness for these programs. It's all part of giving back, something Gibson made a commitment to when he became the Ducks' Hockey Is For Everyone (HIFE) ambassador. In this role, Gibson pledges to be a leader in the locker room and in the community.
"This is going to be my home for a long time," Gibson said. "We want to make sure we can give back and help out any way we can. It's just a little thing, but we hope we can make a little bit of a difference."
The goal of the HIFE initiative is as follows: Across the league throughout the year, the NHL and NHLPA work to provide the sport in a positive environment for players, families and fans of every race, color, religion, national origin, gender, age, sexual orientation, socio-economic status and for those with disabilities. It is important to recognize that, within the NHL family, there are individuals who identify in many different ways. Whether they are fans, players, coaches or management, they are all important parts of what makes the NHL successful and all should feel welcome.
In short, no matter your background or circumstances, your passion and love for the game is the thing that matters.
Read More