January 15, 2021 2:18 PM
The Rinks, Great Park Ice Represented at U.S. Figure Skating Championship
Tied for most in the country, 15 skaters are representing The Rinks and Great Park Ice in Las Vegas at Orleans Arena from Jan. 14-21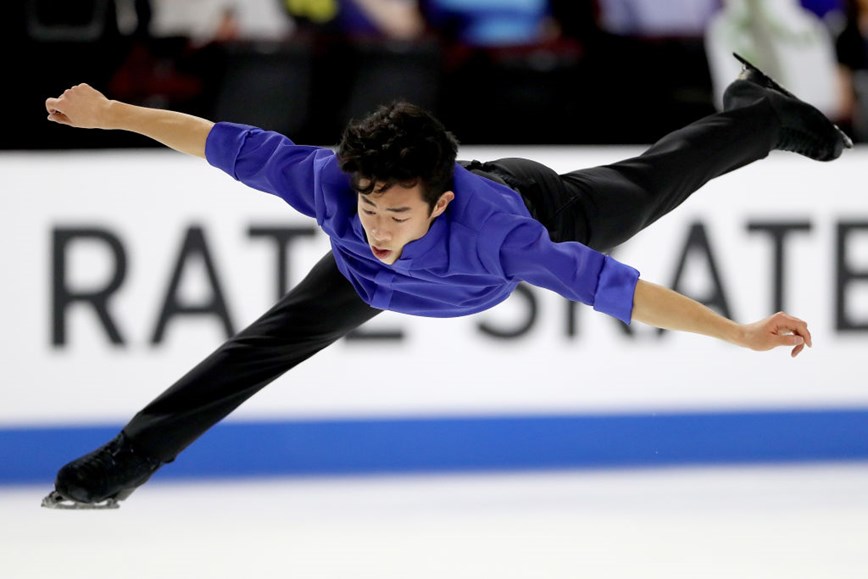 The Rinks Development Program today announced that 15 skaters will represent The Rinks and Great Park Ice this week in Las Vegas at Orleans Arena from Jan. 14-21.
Nathan Chen, a two-time figure skating World Champion, will pursue his fifth straight U.S. Figure Skating Championship after winning gold from 2017-20. No U.S. men's figure skater has won five consecutive national championships since Dick Button earned seven straight titles from 1946-52. Skating under Great Park Ice's Head Coach of High Performance, Rafael Arutyunyan, and Choreographer Shae-Lynn Bourne, Chen will participate in the Men's Short Program on Saturday, Jan. 16 (1 p.m. PT) and the Men's Free Skate on Sunday, Jan. 17 (12:30 p.m. PT).
Mariah Bell, a three-time U.S. Championship medalist in 2017, 2019 and 2020 and winner of the ISP Points Challenge, will participate in the Ladies Short Program on Thursday, Jan. 14 (6:10 p.m.) and the Ladies Free Skate on Friday, Jan. 15 (4:50 p.m.). In her first competition of 2020, Bell won her first gold and fourth career Grand Prix medal at the ISU Grand Prix Skate America Competition in October following last year's career best silver-medal finish at the 2020 U.S. Figure Skating Championships.
Alexa Knierim and Brandon Frazier, and Jessica Calalang and Brian Johnson will skate in the Pairs Short Program on Thursday, Jan. 14 (3 p.m.). Great Park Ice's pair teams coached by Todd and Jenni Sand placed in the top two positions, earning gold and silver medals respectively. Knierim and Frazier earned gold in pairs in the first event of their partnership. Calalang and Johnson took home silver in the pairs event behind Knierim and Frazier, marking their first-ever Grand Prix medal at the ISU Grant Prix Skate America Competition. The Great Park Ice teams finished first and second in last year's U.S. Figure Skating Championship, with Knierim and her husband Chris Knierim winning gold, and Calalang and Johnson earning silver.
Also representing The Rinks at this week's U.S. Figure Skating Championship are Starr Andrews (Senior Ladies), JoonSoon Kim (Senior Men), Yaroslav Paniot (Senior Men), Eric Sjoberg (Senior Men), Matthew Nielson (Junior Men), Michael Xie (Junior Men), Kanon Smith (Junior Ladies), and Katie McBeath and Nathan Bartholomay (Senior).
For more, click here